Posts for tag: pediatric dentistry
By Laredo Covenant Dental, P.A.
August 11, 2018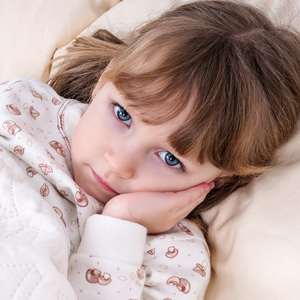 When your child says they have a toothache, should you see your dentist? In most cases, the answer is yes.
And for good reason: their "toothache" could be a sign of a serious condition like tooth decay or a localized area of infection called an abscess, which could adversely affect their long-term dental health. The best way to know for sure –and to know what treatment will be necessary—is through a dental exam.
So, how quickly should you make the appointment? You can usually wait until morning if the pain has persisted for a day or through the night—most toothaches don't constitute an emergency. One exception, though, is if the child has accompanying fever or facial swelling: in those cases you should call your dentist immediately or, if unavailable, visit an emergency room.
In the meantime, you can do a little detective work to share with the dentist at the appointment. Ask your child exactly where in their mouth they feel the pain and if they remember when it started. Look at that part of the mouth—you may be able to see brown spots on the teeth or obvious cavities indicative of decay, or reddened, swollen gums caused by an abscess. Also ask them if they remember getting hit in the mouth, which may mean their pain is the result of trauma and not disease.
You can also look for one other possible cause: a piece of candy, popcorn or other hard object wedged between the teeth putting painful pressure on the gums. Try gently flossing the teeth to see if anything dislodges. If so, the pain may alleviate quickly if the wedged object was the cause.
Speaking of pain, you can try to ease it before the dental appointment with ibuprofen or acetaminophen in appropriate doses for the child's age. A chilled cloth or ice pack (no direct ice on skin) applied to the outside of the jaw may also help.
Seeing the dentist for any tooth pain is always a good idea. By paying prompt attention to this particular "call for help" from the body could stop a painful situation from getting worse.
If you would like more information on dental care for children, please contact us or schedule an appointment for a consultation. You can also learn more about this topic by reading the Dear Doctor magazine article "A Child's Toothache: Have a Dental Exam to Figure out the Real Cause."
By Laredo Covenant Dental, P.A.
June 01, 2018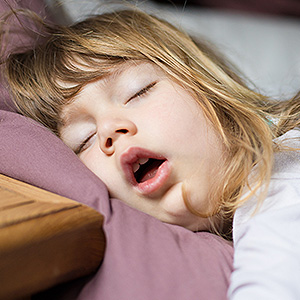 Many things can affect your child's future dental health: oral hygiene, diet, or habits like thumb sucking or teeth grinding. But there's one you might not have considered: how they breathe.
Specifically, we mean whether they breathe primarily through their mouth rather than through their nose. The latter could have an adverse impact on both oral and general health. If you've noticed your child snoring, their mouth falling open while awake and at rest, fatigue or irritability you should seek definite diagnosis and treatment.
Chronic mouth breathing can cause dry mouth, which in turn increases the risk of dental disease. It deprives the body of air filtration (which occurs with nose breathing) that reduces possible allergens. There's also a reduction in nitric oxide production, stimulated by nose breathing, which benefits overall health.
Mouth breathing could also hurt your child's jaw structure development. When breathing through the nose, a child's tongue rests on the palate (roof of the mouth). This allows it to become a mold for the palate and upper jaw to form around. Conversely with mouth breathers the tongue rests behind the bottom teeth, which deprives the developing upper jaw of its tongue mold.
The general reason why a person breathes through the mouth is because breathing through the nose is uncomfortable or difficult. This difficulty, though, could arise for a number of reasons: allergy problems, for example, or enlarged tonsils or adenoids pressing against the nasal cavity and interfering with breathing. Abnormal tissue growth could also obstruct the tongue or lip during breathing.
Treatment for mouth breathing will depend on its particular cause. For example, problems with tonsils and adenoids and sinuses are often treated by an Ear, Nose and Throat (ENT) specialist. Cases where the mandible (upper jaw and palate) has developed too narrowly due to mouth breathing may require an orthodontist to apply a palatal expander, which gradually widens the jaw. The latter treatment could also influence the airway size, further making it easier to breathe through the nose.
The best time for many of these treatments is early in a child's growth development. So to avoid long-term issues with facial structure and overall dental health, you should see your dentist as soon as possible if you suspect mouth breathing.
If you would like more information on issues related to your child's dental development, please contact us or schedule an appointment for a consultation.
By Laredo Covenant Dental, P.A.
December 27, 2015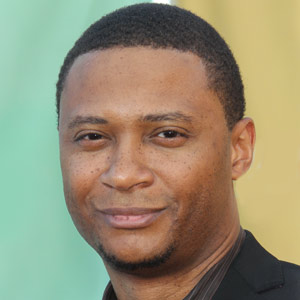 Cavities can happen even before a baby has his first piece of candy. This was the difficult lesson actor David Ramsey of the TV shows Arrow and Dexter learned when his son DJ's teeth were first emerging.
"His first teeth came in weak," Ramsey recalled in a recent interview. "They had brown spots on them and they were brittle." Those brown spots, he said, quickly turned into cavi­ties. How did this happen?
Ramsey said DJ's dentist suspected it had to do with the child's feedings — not what he was being fed but how. DJ was often nursed to sleep, "so there were pools of breast milk that he could go to sleep with in his mouth," Ramsey explained.
While breastfeeding offers an infant many health benefits, problems can occur when the natural sugars in breast milk are left in contact with teeth for long periods.  Sugar feeds decay-causing oral bacteria, and these bacteria in turn release tooth-eroding acids. The softer teeth of a young child are particularly vulnerable to these acids; the end result can be tooth decay.
This condition, technically known as "early child caries," is referred to in laymen's terms as "baby bottle tooth decay." However, it can result from nighttime feedings by bottle or breast. The best way to prevent this problem is to avoid nursing babies to sleep at night once they reach the teething stage; a bottle-fed baby should not be allowed to fall asleep with anything but water in their bottle or "sippy cup."
Here are some other basics of infant dental care that every parent should know:
Wipe your baby's newly emerging teeth with a clean, moist washcloth after feedings.
Brush teeth that have completely grown in with a soft-bristled, child-size toothbrush and a smear of fluoride toothpaste no bigger than a grain of rice.
Start regular dental checkups by the first birthday.
Fortunately, Ramsey reports that his son is doing very well after an extended period of professional dental treatments and parental vigilance.
"It took a number of months, but his teeth are much, much better," he said. "Right now we're still helping him and we're still really on top of the teeth situation."
If you would like more information on dental care for babies and toddlers, please contact us or schedule an appointment for a consultation. You can also learn more by reading the Dear Doctor magazine articles "The Age One Dental Visit" and "Dentistry & Oral Health for Children."