Posts for tag: nutrition
By Laredo Covenant Dental, P.A.
November 04, 2019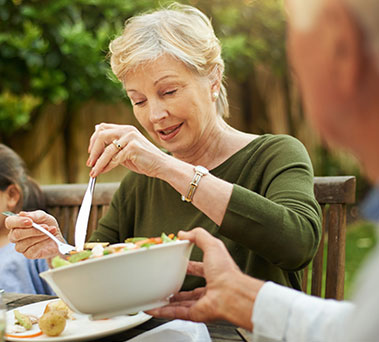 As with most Western countries, we in the U.S. love our carbs. While fats and proteins make an appearance in our diets, many of us go full-tilt on sugars, starches and fibers.
Regardless of what some diet gurus say, we do need these organic compounds to generate energy for our cells. But carbs can also fuel inflammation: This is a mechanism in the body that isolates and protects healthy tissues from damaged tissues or toxins. Chronic inflammation, though, contributes to systemic conditions like diabetes, heart disease and, yes, gum disease.
And it's not just a matter of too many carbs in your diet. Not all carbs are equal: Some can actually stimulate inflammation, making conditions like gum disease worse. Others, though, might actually help decrease inflammation.
So, in terms of your gum health in particular, how do you know which carbs are better for you and which are worse?
It depends on their ranking on the glycemic index, a measure of how fast the body digests a particular carbohydrate to form glucose, the blood sugar that fuels our cells. The faster the digestion (higher on the glycemic index), the more likely they'll overload the bloodstream with glucose, requiring the release of the hormone insulin to bring the levels back to normal. Continuous insulin increases ultimately lead to higher inflammation.
High glycemic foods include those with added sugar, bakery items made with white flour, white rice or mashed potatoes. But there are also carb foods low on the glycemic scale—most vegetables, greens, beans, nuts and whole grains—whose slower digestive rates avoid the big blood sugar spikes and excessive insulin—and actually hinder inflammation.
So, if you want to control inflammation, reduce your consumption of high glycemic foods like chips, French fries, cookies and similar items. Instead, eat low glycemic foods like apples, bulgur wheat products, oatmeal, and other fruits, vegetables, legumes and nuts.
In short: steer clear of processed foods with added sugar, and indulge yourself in fresh "real" food. These also have the added bonuses of minerals, vitamins and antioxidants that keep your body functioning normally. And that can also make a big difference toward keeping your gums healthy and disease-free.
If you would like more information on diet and dental health, please contact us or schedule an appointment for a consultation. You can also learn more about this topic by reading the Dear Doctor magazine article "Carbohydrates Linked to Gum Disease."
By Laredo Covenant Dental, P.A.
January 30, 2017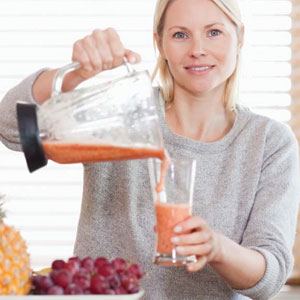 Eating is one of the pleasures — and necessities — of life, but people who suffer from temporomandibular joint disorders (TMD) may find eating no pleasure at all — and they may not be eating the right nutritional balance of foods.
TMD is a collection of conditions that affect the jaw joints, connecting muscles and other related facial structures. If you've been diagnosed with TMD, you're probably not only acquainted with severe pain, but also difficulty opening your jaw as widely as normal. This can make it difficult to chew certain foods.
There are a number of effective treatments for TMD, including thermal therapy (hot or cold packs), joint exercise, medication or surgery (as a last resort). But these treatments often take time to make a noticeable difference. In the meantime, you may still need to change what and how you eat to ensure you're getting the nutrients your body needs.
The overall strategy should be to soften and reduce the chewing size of your food. With fruits and vegetables, you'll want to peel and discard any hard or chewy skins, and then chop the fruit flesh into smaller pieces. Steam or cook vegetables like greens, broccoli or cauliflower until they're soft and then chop them into smaller portions. You might also consider pureeing your fruit (and some vegetables) to make smoothies with ice, milk or yogurt, or vegetable-based soups.
Treat meat, poultry or seafood in much the same way, especially biting sizes. Besides cooking meats to tenderness, include moisteners like broths, gravies or brazing liquids to further make them easier to chew.
Dairy foods are an important source of nutrition: eat milk-based products like yogurt or cheese as much as you can handle. If you have problems with these or also nut butters, then consider meal replacement beverages like instant breakfast or whey protein beverages.
And don't forget whole grains. Although some can be hard to chew, you can prepare them in hot cereal form (like oatmeal) to tenderize them. You can also prepare thin bread toast and cut into smaller pieces.
Hopefully, your treatment will bring your TMD symptoms under manageable control. Until then (and after, if need be) adjust your diet to eat the foods that keep you healthy.
If you would like more information on maintaining a healthy diet with TMD, please contact us or schedule an appointment for a consultation.