Posts for: June, 2021
By Laredo Covenant Dental, P.A.
June 19, 2021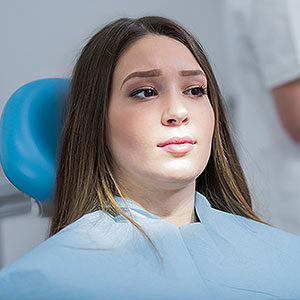 Here's the bad news: One of your teeth has tooth decay. But here's even worse news: The decay has entered the pulp and root canals in the heart of the tooth. You're well on your way to losing that tooth.
But cheer up—root canal therapy might save your decayed tooth. We use root canal therapy to remove the infection from within a tooth and then fill the resulting empty spaces to prevent further infection. This routine procedure has saved millions of teeth.
But alas, along the way root canals somehow became a cultural symbol for unpleasantness. In reality, there's nothing further from the truth—the procedure itself is painless, and may even stop any pain caused by tooth decay.
So, let's take the mystery out of root canal therapy—the more you know, the less wary you'll feel. Here's what to expect if you undergo this tooth-saving procedure.
Preparation. We start by numbing the tooth and surrounding gums with local anesthesia. While we're waiting for the anesthesia to take full effect, we isolate the tooth with a dental dam to prevent cross-contamination to other teeth.
Access. Next, we drill a small opening into the tooth to access the pulp and root canals. If it's one of the large back teeth, we drill the hole in the tooth's biting surface; in a narrower front tooth, we make the access opening in the rear surface.
Removal. We remove tissue from the pulp and root canals using special instruments. Afterward, we thoroughly disinfect the pulp and canal interiors with an antibacterial solution to ensure we've stopped the infection.
Filling. After re-shaping the root canals, we fill them and the pulp chamber with gutta percha, a rubber-like material ideal for this type of dental situation. We then fill and seal the access hole. In a few weeks, you'll return to have a permanent crown installed to further protect the tooth.
You may have some minor discomfort that's usually manageable with mild pain relievers, and should dissipate over a few days. The good news, though, is that we've more than likely saved a tooth that might have otherwise been lost.
If you would like more information on treating a decayed tooth, please contact us or schedule an appointment for a consultation. You can also learn more about this topic by reading the Dear Doctor magazine article "A Step-By-Step Guide to Root Canal Treatment."
By Laredo Covenant Dental, P.A.
June 09, 2021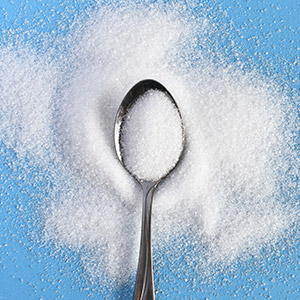 You've probably heard your dentist say more than once to cut back on sweets. That's good advice not only for keeping your teeth healthy, but your whole body as well.
As a carbohydrate, a macronutrient that helps supply energy to the body's cells, sugar is prevalent naturally in many foods, particularly fruits and dairy. The form of which we're most concerned, though, is refined sugar added to candy, pastries and other processed foods.
Believe it or not, three out of four of the 600,000 food items on supermarket shelves contain refined sugar, often hiding under names like "high fructose corn syrup" or "evaporated cane syrup." So-called healthy foods with labels like "low fat" or "diet" have added sugar and chemicals to replace the taste of fat they've removed.
But perhaps the biggest sugar sources in the average U.S. diet are sodas, energy drinks, and sports drinks. With the added volume of sugar in processed foods, the growing consumption of sweetened beverages has pushed the average American's sugar intake to nearly 20 teaspoons a day—more than three times the recommended daily allowance.
And right along with the increased consumption of sugar, cases of Type 2 diabetes, heart disease and other systemic diseases have likewise risen. And, yes, preventable tooth decay continues to be a problem, especially in children, with sugar a major contributing factor in the prevalence of cavities.
So, what can you do to keep your daily sugar intake within healthy bounds?
Check ingredient labels on packaged food for added sugar, chemicals or preservatives. If it contains sugar or "scientific"-sounding ingredients, leave it on the shelf.
Be wary of health claims on food packaging. "Low fat," for example, is usually an indicator of added sugar.
Drink water or unsweetened beverages instead of sodas, sports drinks or even juices. Doing so will vastly lower your daily intake of sugar.
A healthy diet with much less sugar and regular exercise will help you stay healthy. And with a lower risk for tooth decay, your teeth will also reap the benefits.
If you would like more information on the effects of sugar on your oral and general health, please contact us or schedule an appointment for a consultation. You can also learn more about this topic by reading the Dear Doctor magazine article "The Bitter Truth About Sugar."