Posts for: October, 2017
By Laredo Covenant Dental, P.A.
October 28, 2017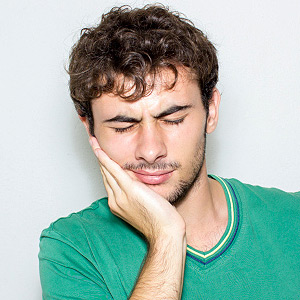 Accidents happen. And if an accident causes an injury to your jaws or surrounding facial area, it could result in serious damage. Without prompt treatment, that damage could be permanent.
You'll usually know, of course, if something is wrong from the extreme pain near or around a jaw joint that won't subside. If you have such symptoms, we need to see you as soon as possible to specifically diagnose the injury, which will in turn determine how we'll treat it.
This is important because there are a number of injury possibilities behind the pain. It could mean you've loosened or displaced one or more teeth. The joint and its connective muscle may also have been bruised resulting in swelling within the joint space or a dislocation of the condyle (the bone ball at the end of the jaw), either of which can be extremely painful.
These injuries also cause muscle spasms, the body's response for keeping the jaw from moving and incurring more damage (a natural splint, if you will). After examining to see that everything is functioning normally, we can usually treat it with mild to moderate anti-inflammatory drugs to reduce swelling and pain and muscle relaxers to ease the spasms. We may also need to gently manipulate and ease a dislocated jaw into its proper position.
In the worst case, though, you may actually have fractured the jaw bone. The most common break is known as a sub-condylar fracture that occurs just below the head of the joint with pain and discomfort usually more severe than what's experienced from tissue bruising or dislocation. As with other fractures, we'll need to reposition the broken bone and immobilize it until it's healed. This can be done by temporarily joining the upper and lower teeth together for several weeks to keep the jaw from moving, or with a surgical procedure for more severe breaks that stabilizes the jawbone independently.
It's important with any persistent jaw or mouth pain after an accident that you see us as soon as possible — you may have an injury that needs immediate attention for proper healing. At the very least, we can help alleviate the pain and discomfort until you're back to normal.
If you would like more information on treating jaw injuries, please contact us or schedule an appointment for a consultation. You can also learn more about this topic by reading the Dear Doctor magazine article "Jaw Pain — What's the Cause?"
By Laredo Covenant Dental, P.A.
October 13, 2017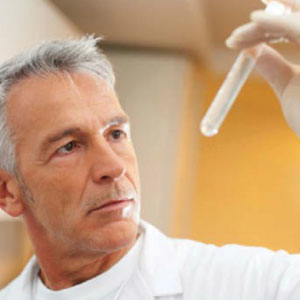 Saliva probably doesn't rate high on your amazement meter. You're more likely to notice its absence and the dry irritation that results.
But you might be more impressed with this unsung bodily fluid if you knew all the things it does. It's definitely a multi-tasker, performing a number of jobs (including aiding in digestion) that not only keep your oral health on track, but your general well-being too. And there are even new testing methods where saliva may even tell us when you're not doing so well.
Here are 3 more tasks your saliva is doing for your mouth right now that truly makes it amazing.
Cleansing. Your teeth's chewing action shreds food so it's easier to digest. But that also leaves behind tiny particles in your mouth. Bacteria feast on these particles (especially carbohydrates like sugar) and produce acid as a byproduct, which can increase your risk of tooth decay. Saliva serves as a kind of "rinse cycle" for your mouth, helping to wash a good bit of these errant particles down your throat and away from hungry bacteria.
Defense. Speaking of bacteria, your mouth is home to millions of them. While most are harmless or even beneficial, a fraction can harm your teeth and gums. Saliva is your first line of defense, emitting an antibody known as Immunoglobulin A that targets these bacteria. Saliva also produces an antibacterial substance called lyzozyme that prevents bacteria from growing.
Enamel Protection. Although it's the strongest substance in the body, your teeth's enamel can't withstand the effects of mouth acid, the by-product of bacterial feeding and growth. Acid levels naturally rise after eating; but even this sudden rise can begin the process of demineralization where minerals in enamel dissolve. Saliva saves the day by first neutralizing the acid and restoring the mouth's normal pH in about thirty minutes to an hour. It also helps restore minerals in enamel, a process called remineralization. It's all in a day's work for this remarkable fluid.
If you would like more information on the importance of saliva to oral health, please contact us or schedule an appointment for a consultation. You can also learn more about this topic by reading the Dear Doctor magazine article "Saliva: How it is used to Diagnose Disease."